19th-20th May 2018
Written, directed and performed by Leila Herandi
Wandsworth Arts Fringe Festival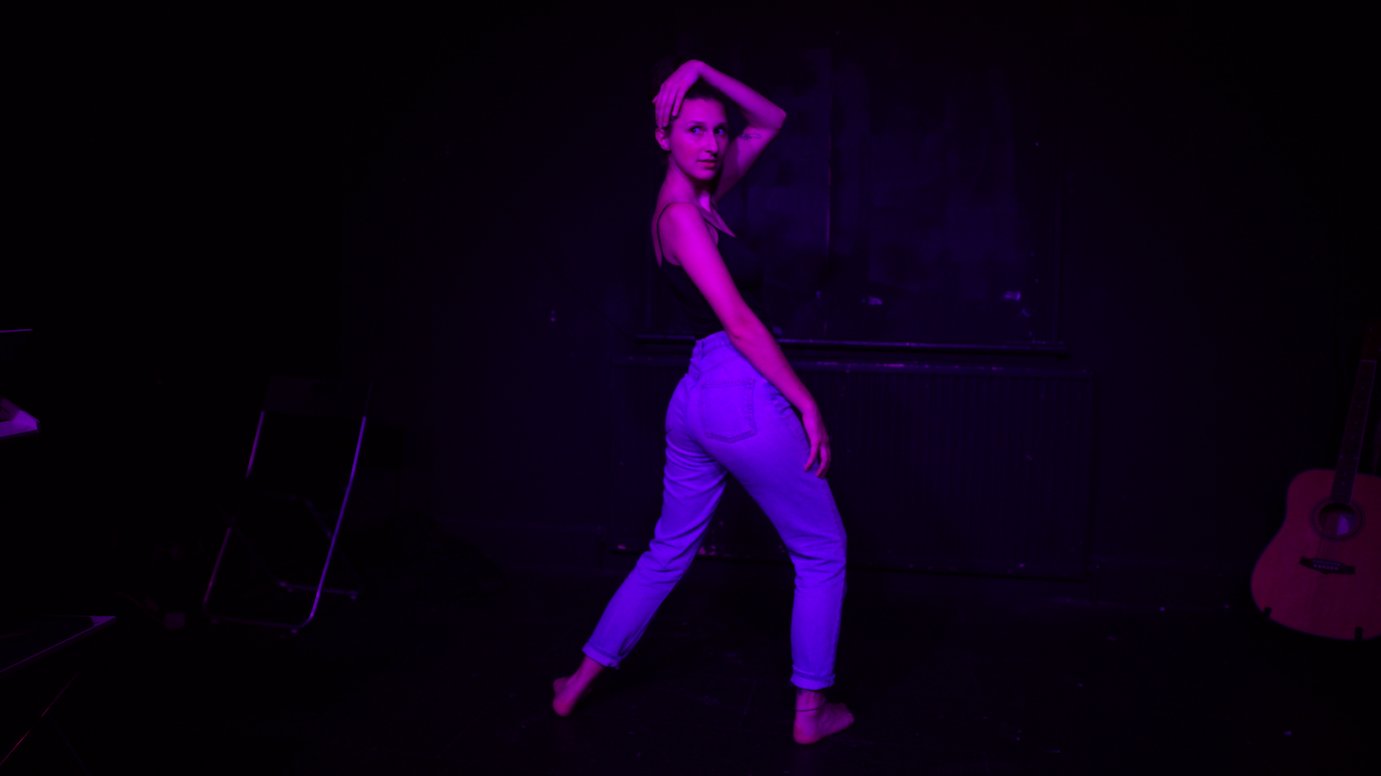 Finding a job is hard. Keeping one is harder… well, for her it is anyway. Our [protagonist/antagonist] (delete as appropriate) is an eternal optimist who can't see the world crashing around her for the rose-tinted glasses she doesn't realise she's wearing, as she naively bumbles her way through life.
Soup Stained Arts on their website say, 'Creating an important dialogue doesn't need to be a serious task'.
Which is beautiful and couldn't more relate to what I saw on stage this evening.
Penned and performed by Leila Herandi, seamlessly moving from storyteller, 'P' (the character) and moving back to Leila, she brought such electricity to the small, under the arches space in Putney.
It was the story of a young woman, quite different and out of place in this world; navigating finding a job, being a young person (however strange) and falling in love in the strangest of ways. Shall I say strange again for strangeness' sake?
This was an excellent and very different version of storytelling.
We made a vow as audience members at the start. Including to turn off our mobile phones.
One of the audience members was roped in to tick off the sequence of the story.
There were flashbacks.
An overhead projector from primary school days.
And halfway through a snack break.
Leila Herandi relished and rejoiced in the difference of 'P', the difference in this piece and the technical difficulties that occurred.
She brought perfection to the imperfections.
The story itself, was different and bizarre yet completely relatable to your own failings in love, life and growing up.
For me this is the best of fringe theatre, I had a little giddy moment where I smiled gleefully thinking 'This is what I bloody love!'
It still feels like a work in development; which is a joyous thing and I'm excited to see how this show continues, grows and develops.
Look out for where this show, company and performer go next. You will not regret heeding my recommendation.
Click for details of future shows.